//r20.rs6.net/tn.jsp?llr=47aoz5cab&et=1108537781965&s=107&e=001nhvgQYSA3VeqeF_zFk05Rl6M4KlvW_pWezxZpoc3FMucBOCbrwyTlMgQMdv29nbyVh2OTiqZSt0i3wMs7Op0YH9H2UxZfjBD9X16bfFVPYr2ZxsvSuHDJssDAf6Crw6wX7-SyqxMQ8erEm1LmpBYRA==" target="_blank">Natural Christmas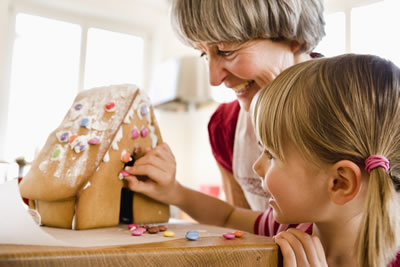 Thursday through Saturday, December 1st-3rd
Come see the festive decorations & bid on your favorite to take home! We"ll also have holiday treats, crafts for the kids, and a beautiful Gingerbread House fromGiuseppe"s in Hanover to raffle off!
Opening reception: Thursday, 5:00-7:00pm
Full event: Saturday, 10:00am-2:00pm
Bidding open Thursday at noon to Saturday at 2:00pm!
Holiday Sale!
Take an additional 20% off adult and children"s books for the month of December!
Wednesday, December 7
10:00am-12:00pm or 7:00-9:00pm
Create a decorative holiday centerpiece. Choose to make either a table top tree or wreath.
Pre-register by November 23rd to assure space!

Tuesday- Friday, December 27-30
Flexible! Choose one day or all 4 days!
Options for children
ages 4-6
and
grades 1-3
.
Tuesday: Tracking Through the Woods
Wednesday: Predator and Prey
Thursday: Hibernators
Friday: Winter Greens
Pre-registration & Pre-payment Required.
December 20 (Third Tuesday of each month)
9:30-10:30am
Enjoy stories, games, crafts, hikes, and more.
This month we"ll get together to explore the world of Reindeer!
Pre-registration required.
For Children in
Grades 1 and 2
December 15 (One Thursday each month)
4:00-5:30pm
Join other young scienctists to discover our natural world through scientific exploration.
This month we"ll explore "Where Do I Spend the Winter."
Pre-registration required.
Two classes run simultaneously:
One for children ages 3-6 accompanied by an adult
Another for children ages 7-11 (no adult required)
December 13 (Second Tuesday of each month)
10:00-11:00am
Each month features a different theme with age appropriate activities.
Pre-registration required. Call the Education Department (ext. 214) for details & registration.
Every Wednesday
9:30-10:45 am
For children ages 5 and under accompanied by an adult.
We will explore the outdoors and investigate the changes during the Fall Season.
Take a leisurely guided walk to the pond, fields, or the woods. Dress for the weather.
Pre-registration requested.
Feed the Animals: Wednesdays at 3:00pm and Saturdays at 10:00am.
Meet an Animal: Saturdays at 2:00pm.
December Vacation Week (December 26-30)
Feed the Animals at 3:00pm: Wednesday
Meet an Animal at 2:00pm: Monday (also 10:00am), Tuesday, Thursday, Friday
For questions on any of our programs or to register, please call 781-659-2559.