Summer Events
SPECIAL EVENTS
GARDEN TOUR Wednesday, July 13th  10:00 am-7:00 pm
Enjoy local musicians and artists as you saunter through beautiful gardens.
Call 781-659-2559 or check out www.ssnsc.org for tickets and more information.
***********************************
Call for Entries!
7th Annual Juried Art Show "Beyond the Garden Gate"
Exhibit dates: June 28-August 27 Opening Reception: July 19th
Drop off works: June 20 & 21, 12:30-5:00 pm
Click below for forms & details.
Eligibility Registration
***********************************
Summer Events
Tuesday, July 26th
7:30-9:00 pm
$10 for Members
$13 for NonMembers
Meet our live owl and learn about its characteristics, adaptations and habitats.  Take a walk in our woodlands to listen for residents there and then dissect an owl "pellet" to discover what secrets it
holds!
Adults only, please.  Pre-registration required.
Wednesday, July 20th
1:30-2:30 pm
Children: $8 for Members, $10 for NonMembers
Adults: $5
Our favorite herpetologist is back!  Michael Ralbovsky will get us up close and personal with these amazing creatures.  You can even hold one!
Sign up early-limited tickets available.
Recommended for ages 3 and up.
Sunday, July 31st
1:00-3:00 pm
FREE (Donations Welcome)
Join us for a leisurely paddle up the North River starting at the Union Street Bridge on the Marshfield/Norwell line.  Explore this beautiful site as we meet new people and fellow paddlers from the area.  Please bring your own boat, paddles, and life jackets (required) and meet at the parking lot on the Marshfield side of the bridge.
Adults only, please.  No pre-registration is required!!!
Every Wednesday
9:30-10:45 am
$5 per class per parent/child pair for Members
$10 per class per parent/child pair for NonMembers
For children ages 5 and under accompanied by an adult.
We will explore the outdoors and investigate the changes during the Summer Season.  Take a leisurely guided walk to the pond, fields, or the woods.  Dress for the weather.
Pre-registration requested.
Tuesdays, July 12 & 26, August 9 & 23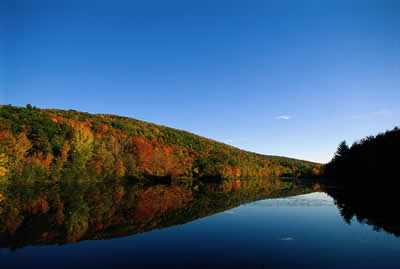 5:00-6:30 pm
Free for Members, $5 for NonMembers
This after work walk will definitely reduce your stress level and increase your interest and knowledge of the wildlife around you.  On July 12th & August 9th we"ll walk the trails at SSNSC and on July 26th and August 23rd we"ll spend time at Jacobs
Saturday, August 13th
8:00-10:00 pm
$10 per person for Members, $35 Family Max.
$13 per person for NonMembers, $47 Family Max.
We"ll have "space crafts" and activities all about the Perseid Meteor Shower!  We"ll also head outside to the field and use binoculars and telescopes and finish with s"mores at the campfire!
Please dress for the weather, bring a blanket to lay on and wear insect repellent.
For Families with children 5 years and up.  Pre-registration required.
Monday-Friday, August 15-19
9:00 am-1:00 pm
$225 for Members for the week or $50 per day
$270 for NonMembers for the week or $60 per day
For children entering grades 3-5.
Monday: Geology-Minerals, Rocks, Fossils
Tuesday: Botany-Trees & Plants
Wednesday: Limnology-Pond Life
Thursday: Ornithology-Bird Life
Friday: Meteorology-Weather
Be sure to bring a peanut-free snack! Pre-registration required.