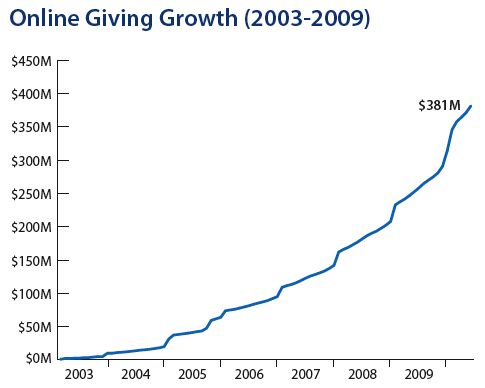 Here are 5 great posts we found around the web this week.  A nice study on online giving, a large award from Bank of America, 10 beautiful WordPress themes, and nice posts from Beth Kanter and John Hayden.
1. from The Agigator, with a recap of Executive Summary. Find the full report: from Network for Good and TrueSense Marketing. Socialbrite also has a writeup of the report by JD Lasica:
The report is so full of nuggets that I scarcely know where to begin. But the major theme is that online giving is as much about forming and cultivating donor relationships as any other form of fundraising.
2. Bank of America Gives $450K to 12 Greater Boston Nonprofits from MassNonprofit.org. See the organizations that "won"
The latest contribution through the program to arts, anti-violence, and education nonprofits brings the bank's total commitment in the Boston area to $3.15 million since 2004.
3.10 beautiful nonprofit WordPress themes A Guest post by Lorna Li on Socialbrite. Is your organization using WordPress as a CMS? Here are some great themes you might consider using.
4. From Beth"s blog; Zoetica Salon Summary: Feeding America's Social Media Measurement Strategy Talks about "What form of social media measurement does your organization engage in; Community participation, advocacy (earned mentions, discussions), or donations ($ or time)? "
5. From John Haydon, two posts –  one to help you understand the new Facebook profiles, and the other a quick fix for your website: New and improved Facebook Profiles – a screen shot tour and Is your donation button too scary?
Join us for our next Networking for Non-Profit Event at Derby Street Shoppes December 14th!